Love Your Work. Excel & Succeed. Live Your Dream.
Why Fairway's First Team?
At Fairway, we understand that the sales team, or "The Street", is our front line and the true driving force for our company. Our horizontal management structure and regionalized model allows for less bureaucracy, and quicker decisions and turn times. We are a team-oriented, sales-minded organization that truly respects The Street's needs. Everything at Fairway—from the systems to the culture to the corporate support staff—allows each of our team members to grow in the mortgage industry. 
As part of the Fairway Team, you can expect:
Competitive Rates
Online Applications
High Quality of Loan Process
Early Delivery of Closing Documents & Funding
Extensive Products & Programs
Commitment to Providing Outstanding Service, Speed, & Satisfaction For Employees and Customers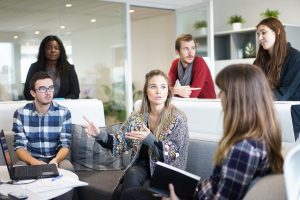 Fairway has always prioritized our employees. We believe in the power of strategic business relationships. Joining Fairway allows you to utilize and leverage the best and brightest in the business, giving you access to the top tools and the best marketing. For example, you'll have the opportunity to become a certified Military Mortgage Specialist, allowing you to serve our military heroes better and gain a competitive edge in your local market. Our goal is to create an atmosphere of culture, humility, and growth through work and through play. Built for speed. Driven by service. That's the Fairway way.
Join our Team
Fairway's First is seeking the following team members:
Loan Officers
Mortgage Processors
 Sales
Client Services
Executive Assistant
For a confidential conversation about the career opportunities at Fairway, please contact us today or Use the link below to view current posted job openings and join our Talent Network to learn about future opportunities with Fairway Independent Mortgage Corporation.
Learning Center
Fairway offers a wide range of financing options and expert mortgage advice.