Excellent Rates & Service for Your New Home Loans
& Mortgage Refinancing in Vancouver, WA
"Making tomorrow happen today!"
Your Home Loan & Refinancing Specialists for Vancouver Washington area home buyers.
Let us help you realize your dream of owning a home in the greater Vancouver, Washington area! 
Our mortgage brokers are invested in this community. It is our goal to provide world-class customer service and support to Vancouver home buyers.
Fairway's First Team is the mortgage brokerage you need in Vancouver!
Vancouver is the largest suburb of Portland, with a July 2018 estimated population of 183,012 residents. Located on the north bank of the Columbia River, Vancouver, WA was incorporated in 1857.
Vancouver covers approximately 42.8 square miles in land area. Currently, the median home value is $324,600, which is a 4.3% increase over the past year. Vancouver homes for sale have, on average, been listed for 52 days on Zillow.com.
Vancouver Public Schools boasts 22 elementary schools, 7 middle schools, 6 high schools, and 2 6-12 schools. The district has roughly 24,000 students and employs over 3,300 people. Vancouver is also home to Clark College and Washington State University Vancouver.
In 2019, Livability.com ranked Vancouver #37 in its listings for 2019 Top 100 Best Places to Live. Livability listed Vancouver among its rankings due to "its affordability, engaging amenities and the community's dedication to health." Livability also said, "If exploring wilderness trails, wineries and an endless number of new eateries sounds like the perfect way to spend your downtime, then this Pacific Northwest locale should be on your radar."
TIMMY OSTROM
MORTGAGE RETAIL MANAGER
NMLS ID 498756
Cell: 503-545-6446
Office: 360-949-1502
E-Fax: 360-949-4137
Email: [email protected]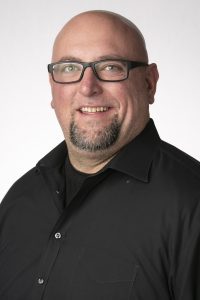 JASON PRESSER
LOAN OFFICER
NMLS ID 492084
Cell: 360-448-9548
Office: 360-949-1513
E-Fax: 1-866-394-7881
Email: [email protected]
JOSH WALTERS
LOAN OFFICER
NMLS ID 1045402
Cell: 206-412-7436
Office: 360-949-1511
E-Fax: 866-246-3540
Email: [email protected]
JASON HEWGLEY
LOAN OFFICER
NMLS ID 2038498
Cell: 425-218-3807
Office: 360-226-0606
E-Fax: 1-866-480-3093
Email: [email protected]
KEVIN J LAWSON
LOAN OFFICER
NMLS ID 20871
Cell: 360-600-5570
Office: 360-949-1504
E-Fax: 1-866-517-0393
Email: [email protected]

JARED HULL
LOAN OFFICER
NMLS ID 603442
Cell: 541-953-3037
Office: 360-450-2261
Email: [email protected]


MARIAH LONG
LOAN OFFICER
NMLS ID 2322568
Cell: 580-458-0500
Office: 360-226-0608
Email: [email protected]